Here's how you can turn your white sneakers back to being squeaky clean!
Publish Date

Thursday, 29 March 2018, 1:21PM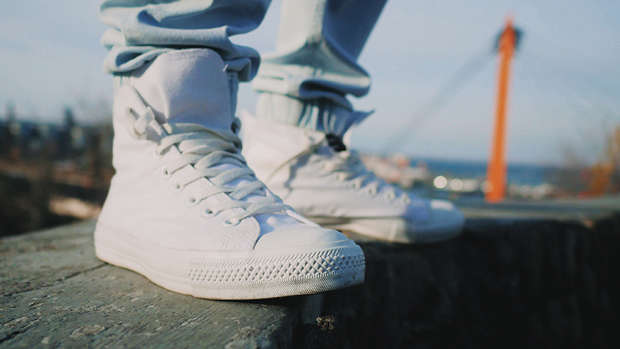 White trainers have become an omnipresent force in fashion this past year.
But while celebrities and fashion bloggers undoubtedly have endless box-fresh pairs to choose from, most of us are limited to just one or two.
However, they normally become grubby after just a few outings and it can be difficult to recapture that once brilliant white shade once it has faded.
As a quick solution it's tempting to put your trainers in the washing machine - but according to Who What Wear this is the last thing you should do, as it can shorten the shelf-life of your shoes.
USE WHITE NAIL POLISH TO COVER SCRATCHES
A little touch up with white varnish will easily hide any scratches or scuffs that can't be washed off. Just think of it like you would touching up a manicure.
USE DILUTED BLEACH
Make a solution of bleach diluted with plenty of water.
Dip your toothbrush in the diluted bleach solution and scrub the shoes gently. Rinse with warm water when you're finished
USE VINEGAR TO GET RID OF STAINS
Apply vinegar to a clean cloth and rub gently to magic away small marks.
USE A TOOTHBRUSH
For more stubborn stains, scrub gently with a mild soap and warm water using an old toothbrush.
USE GENTLE SHAMPOO ON OIL STAINS
If you get an oil stains on your favourite plimsolls, as soon as you get home treat them with your mildest shampoo and warm water and use a toothbrush or cloth to gently wipe away the stain.
AVOID SUN EXPOSURE
Store your trainers in a cool, dark place, as sun exposure can discolour the white material, leaving a grubby, yellow tinge.
- This article was first published on dailymail.co.uk and is republished here with permission.