Classic Kiwi Albums to be released on Vinyl!
Publish Date

Tuesday, 25 September 2018, 11:23AM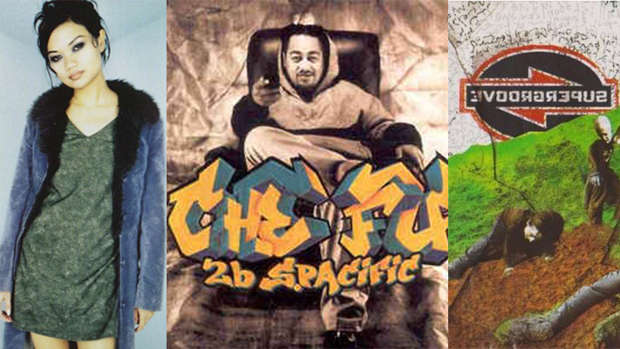 Pretty exciting news that the debut albums from Super Groove, Bic Runga and Che Fu will be released on LP vinyl for the first time. 
They were all originally released in the 90's, so fans will be pretty excited at the new LP. 
SUPERGROOVE Traction
Supergroove burst on to the Auckland live scene at the dawn of the 1990s. Their kiwi-style hip-hop funk rock songs proved hugely popular with Kiwi audiences.   In July 1994 their debut album 'Traction', was released.  The album debuted at #1 on the National Album Charts, holding on to the top spot for over a month and remained in the Top 15 for over 3 months. 'Traction' has now sold well over 5 times platinum and generated 4 Top 10 hits, amongst them the gold singles 'Scorpio Girls' and 'Sitting Inside My Head' and the platinum-selling 'Can't Get Enough' and 'You Gotta Know'.
BIC RUNGA Drive
In 1997 Christchurch born singer / songwriter Bic Runga released her critically acclaimed debut album 'Drive'. Recorded over a two month period with one engineer and a handful of musicians this incredible debut album entered the New Zealand music charts at number one and played host to 6 singles including 'Drive and the much loved 'Sway'. The album went on to win several 'Tui's' at the 1998 New Zealand Music Awards, including 'Album of the Year', 'Record of the Year', 'Best Vocal Performance' and 'Best Songwriter'. 'Drive' went on to sell an unprecedented 7 x Platinum copies, making Bic the biggest selling local artist in New Zealand history.
CHE FU 2b S.Pacific
Che Fu's influential debut album 2b S.Pacific, originally released in 1998, melded Pasifika with reggae, soul and hip hop, to create a unique musical home brew. This ground breaking debut album went on to sell double platinum and spawn four top-ten hits, which was unheard of for a local hip hop artist at the time.  The first single 'Scene III', which peaked at number four on the singles chart, won Single Of The Year' at the 1999 New Zealand Music awards. The follow-up 'Without A Doubt', a double A side with 'Machine Talk', went all the way to number one.  The album also features the smash hit 'Chains', Che's 1996 collaboration with Hip Hop producer DLT, which spent 5 weeks at number one.
The LP is being released on Friday!