Christchurch Terror Attack: Hundreds perform intense Haka for terror victims
Publish Date

Thursday, 21 March 2019, 12:22PM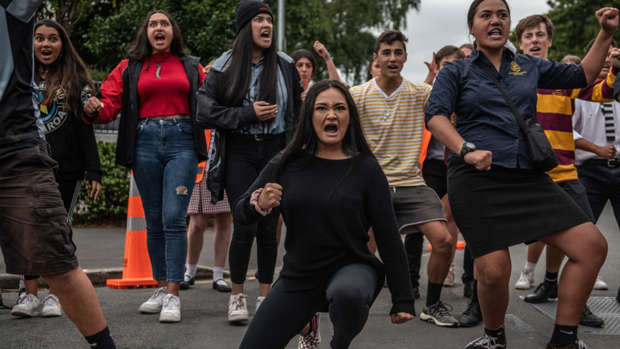 Hundreds of Cantabrians have performed a Haka in honour of the victims of last Friday's terror attack in Christchurch. 
The Haka went down in Hagley Park, across the road from the Masjid Al Noor Mosque, the first mosque to be attacked by the accused gunman on Friday. 
A video of the Haka has been posted to social media, by Christchurch local Ethan Brown, and has gained a lot of popularity since being posted last night. 
The video is captioned: "Amazing turnout for a tribute to our Muslim brothers and sisters and all the families affected! Watch this incredible moment when hundreds of people did the Tika Tonu Haka right across the road from the Masjid Al Noor Mosque! Love from Christchurch to everyone affected!!" 
READ MORE: Christchurch Terror Attack: Drake stops his show to pay tribute to Aotearoa
People have commented their support on the post, with people saying how impressed they were at the outpouring of love coming from Aotearoa. One person from the UK said: "You must be so proud of your nation New Zealand! We look and our hearts cry with love and support at your show of solidarity for each other".
It comes after students from Christchurch schools performed an emotional Haka at the cordon on Deans Avenue, near the Al Noor Mosque. 
That video went viral online and was quickly picked up by international media and spread on social media. 
Ātaahua!