Chicago Bulls player almost loses teeth after a dunk goes wrong
Publish Date

Friday, 19 January 2018, 4:03PM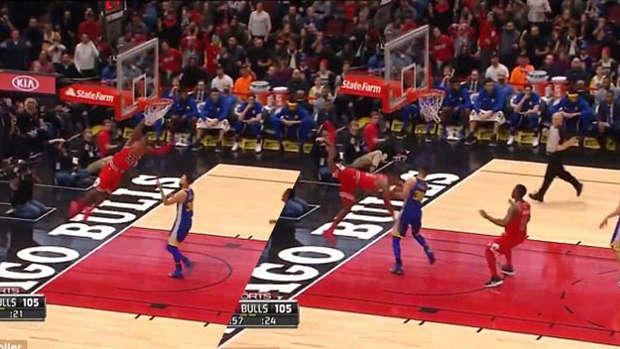 The Chicago Bulls could be without first-string point guard Kris Dunn for some time after a dunk against the Golden State Warriors went horribly wrong.
After coming up with a steal late in the fourth quarter of the Bulls' loss on Thursday, Dunn ran the floor and dunked the ball home.
However, he seemed to get hung up on the rim, and fell face first onto the court below.
Dunn did leave his mark on the court at Chicago's United Centre, taking a chunk of the paintwork out.