Black Panther fan breaks retainer after Michael B Jordan scene
Publish Date

Thursday, 8 March 2018, 12:34PM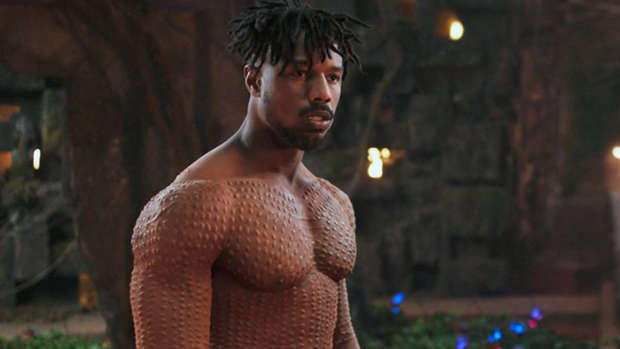 The record-breaking movie has inspired many things from moviegoers. There's been nail art, engagement and a huge impact on pop culture. The internet has been filled with celebrations of the movie but one girl's viewing experience has gone viral.
It all started when Sophia Robb's orthodontist posted to Tumblr. The post explained an emergency visit to the orthodontist after Sophia clenched her teeth so hard when Michael B. Jordan appeared on screen shirtless that she broke her retainer! The Tumblr post was screenshotted and posted on Twitter.
The post went viral and Sophia caught wind of it "This is literally my orthodontist and he's the chillest person I have ever met even though he EXPOSED ME ON THE INTERNET".
But that's not the best part!
Michael started getting tagged on Twitter, he even offered to pay for a new retainer as he said he felt somewhat responsible!
Maybe we should all break our retainers!