Auckland airport review is going viral after kiwi slams airport for having no Māori workers
Publish Date

Thursday, 17 May 2018, 12:40PM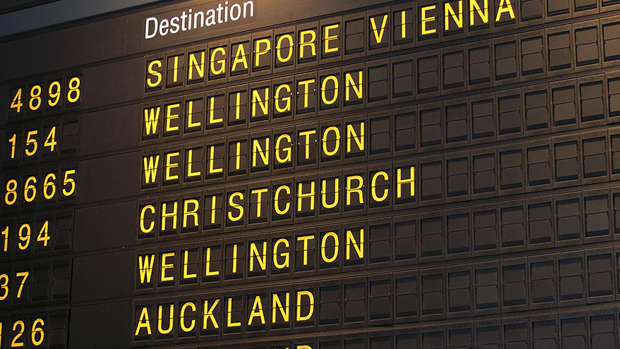 A screenshot of an Auckland Airport review is going viral after being posted to Facebook.
A woman has posted to Facebook expressing her frustration that there were no Māori workers at Auckland Airport when she arrived and departed during her recent travels.
She captioned the post: So we are just about to leave and I've made a complaint to Auckland Airport. I would suggest anyone that has a spare few minutes to do the same. This is honestly ridiculous! Get more of our people in the eyes of visitors & to welcome us Home! 
There have been some mixed responses to the post. Some people agree and some definitely do not.
One person responded: "Absolutely agree!!! I found the same thing back in December when I flew home, wasn't sure where the hell I was....saw lots of Pacific Island ground crew as in cleaners and baggage collectors, Asians and Indian but few Maori if any at all.
Woeful really and despite the slow and ugly upgrade the place just looked paru!!! Bad first impression on all counts Aotearoa!!! instead of the NZ govt spending 10s of thousands on a feasibility study to ascertain if a Pacific Island team should be added to the super rugby league spend it on employment initiatives and housing fkn Meat heads."
Someone else explained that there may be confusion as to who actually hires the employees: "You do understand that the airport do not employ those in duty free aye Bub. Each shop or outlet is privately owned there fore owners can employ whom they choose. You are right that the tokenism is terrible and you are probebly part of a very small portion of Maori that actually say something, while everyone else obliviously hurries to catch their planes. I'm interested to see how the airport respond. Good on you for being proactive xxx"
Auckland Airport is yet to respond to the review.
Tell us what you think: