Taika Waititi has been caught up in a viral meme from the Golden Globes
Publish Date

Wednesday, 10 January 2018, 9:58AM
The Golden Globes 2018 will go down as a historic event in the awards long-running history!
It was an event that addressed and stood up for inequality throughout the entertainment industry and while that was the main story, there was little alternate ending that happened however that has become quite the Internet meme and ya boi is involved!
There was a wee little interesting moment that came up at the event that everyone is talking about! Angelina Jolie and Jennifer Aniston...in case you're out of the loop, the link is Brad Pitt, who both have gone through a split with and the moment was made a little bit more awkward after Dakota Johnson apparently flicked Angelina a wee eye as Jennifer was on stage: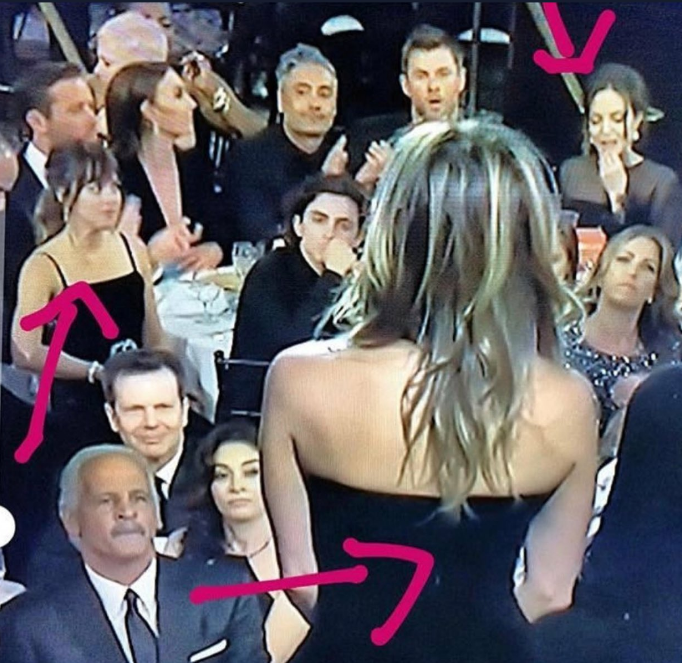 Photo / Twitter
And now ya boi Taika has become an Internet meme purely because he was in the right (or wrong) place at the right time. And now all we can think about is how much he must love that dude's moustache!