Here's why Blac Chyna dumped YBN Almighty Jay and we're not surprised!
Publish Date

Friday, 22 June 2018, 10:25AM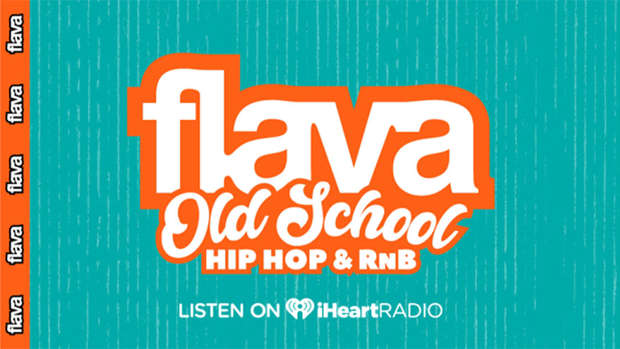 Blac Chyna dumped YBN Almighty Jay because he was messaging other girls.
The 30-year-old model and the 18-year-old rapper appear to have gone their separate ways after dating for three months, and it's been claimed she pulled the plug on the relationship because she felt disrespected by his behaviour.
Sources told TMZ the teenager had been direct messaging other women and Chyna - who has 19-month-old daughter Dream with ex-fiance Rob Kardashian, and five-year-old son King Cairo with former boyfriend Tyga - was also annoyed that he'd been hanging out with groups of females after his performances.
The former couple have also had a series of rows in recent weeks, so Chyna ended the relationship last week.
And the 'Rob & Chyna' star is said to be convinced YBN has got someone else pregnant, though there is no confirmation he is set to be a father.
The rapper confirmed their break-up on his Instagram Stories earlier this week.
In the post - which has since been deleted - he wrote: "@blacchyna and I are no longer together (sic)"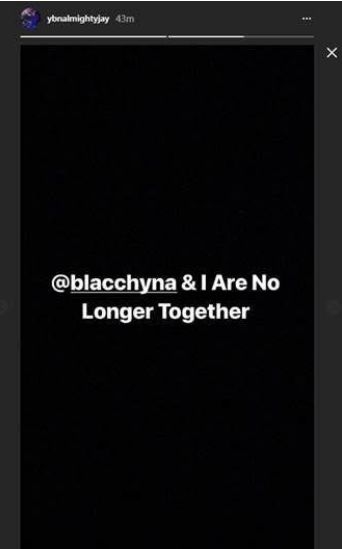 But he also shared a YouTube video clip of Juice WRLD's song 'Lucid Dreams (Forget Me)', and posted a broken hearted emoji over the Insta Story.
In the short clip, rapper Juice can be heard singing: "I still see your shadows in my room;
"Can't take back the love that I gave you;
"It's to the point where I love and I hate you;
"And I cannot change you so I must replace you."
Chyna is yet to comment on the pair's apparent split on her social media.
This comes less than week after Chyna appeared to have been inked with a 'Jay' tattoo on her arm.
The pair hooked up in February, and Jay wasted no time in publicly declaring his love for the star - whose real name is Angela Renée White - as by April he popped the question to her via social media.
Alongside a photograph of Chyna wearing a white jumper dress and trainers while perched against a bumper in a car park, he wrote on Instagram: "Will You Marry Me?
Awkward!!!
-Bang Showbiz!