Chrissy Teigen dishes out an L to Twitter troll who attacked her marriage
Publish Date

Sunday, 5 March 2017, 10:31AM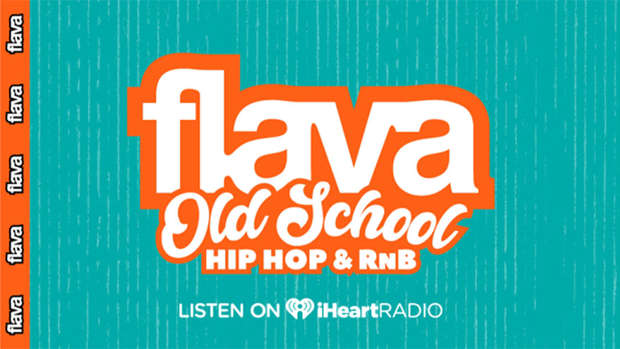 Chrissy Teigen is so one of our faves, not because she is such a babe but because she looks like an angel but has the sass of a demon.
Jealousy is oft a trait that does not bear the best results for an individual, especially if you happen to direct said feelings towards Chrissy. A Twitter troll tried his best to take aim against Teigen and John Legend's relationship and unfortunately took a big L.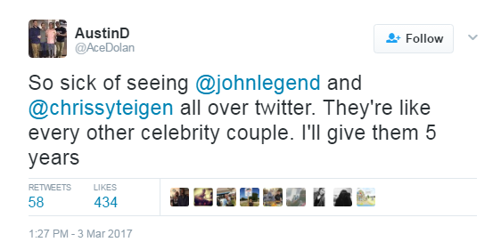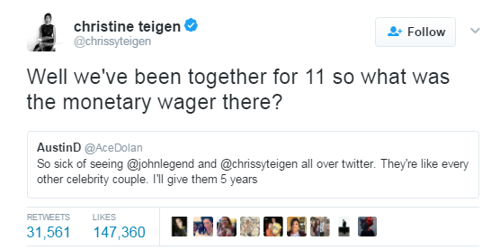 This was only the first part, because little did AustinD know, he was going up against a solid clapbacker!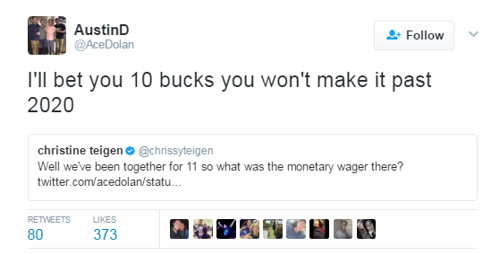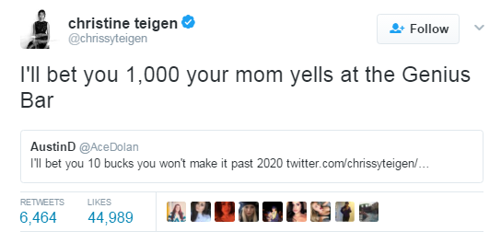 Note to self, maybe just appreciate Chrissy Teigen and not take her on.