5 times Riri showed the thunder as a boss a** b***h
Publish Date

Monday, 20 February 2017, 4:34PM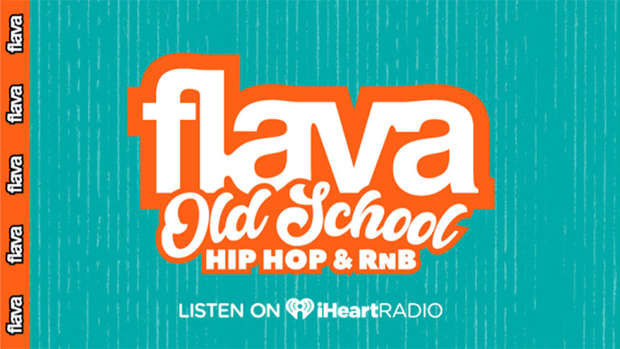 On the 29th birthday of Rihanna, we take a look back at the times she proved to be a boss a** b***h!
The time she was kicked out of a mosque
Rihanna had apparently spent some time in Abu Dhabi in 2013, however found herself in a bit of hot water with the locals and customs. Rihanna was politely asked (kicked out) of a mosque because she was destroying the sanctity of the grounds. She still took dat pic tho and looks flawless!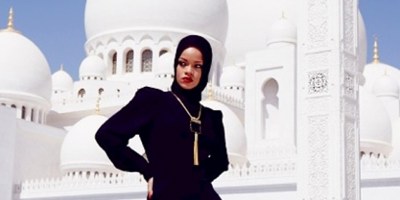 When Instagram banned her from Instagram (but then bought her back...)
Rihanna hasn't been one to shy away from a good old boob-revealing photo, apparently, Instagram didn't have much of a sense of humour back in the days and ended up deleting her Instagram account. The only lesson learnt was that Rihanna would eventually move onto putting booby photo's onto her Twitter! Jokes on you social media!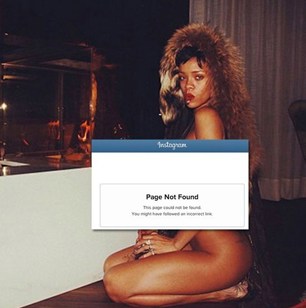 She was with Chris Brown and had Drake filling the role as side chick
Oh very naughty Rihanna, then again what would you expect! Riri found herself in a love triangle when it was revealed that she was seeing both Drake and C-Breezy at the same time! It led to the rift between Chris Brown and Drake, to the point where a fight broke out! Turns out, she wanted to be the only girl in the world to two men!
When she went so went ham and closed down a Thai strip joint
With great power comes great responsibility, and with her power, she managed to shut down a strip club in Thailand. Like any mid-twenty-year-old would do, Rihanna managed to document her fun day out at the adult establishment, even mentioning how she saw a dancer perform with lizards, birds and other animals. Needless to say, one week later, the club was shut down as it was revealed it had no licence. Snow white eat your heart out!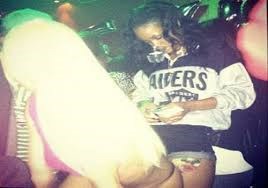 She pretty much started the whole turn-up-to-places-almost-nekked look
To wrap it up in an NSFW filter, who can forget the time she turned up with that see through 'crystal' dress. She left little to the imagination after that appearance!