Daz & Ast's Don't Attack Pledge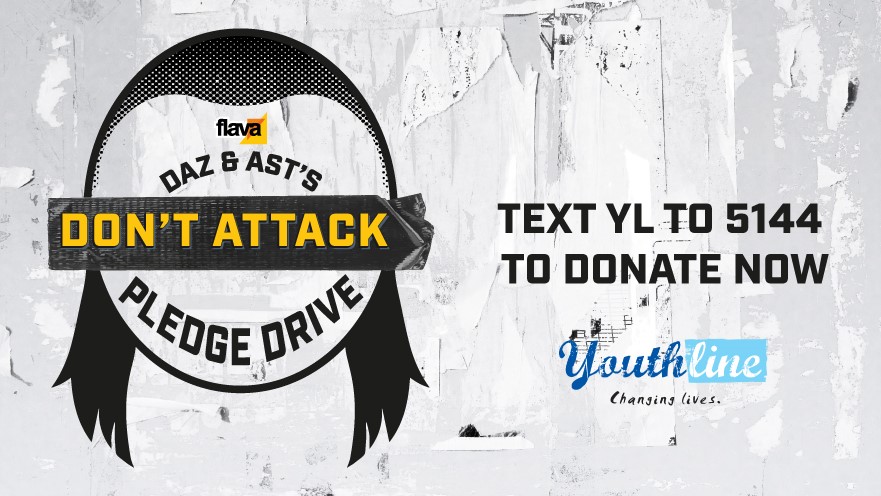 Daz & Ast's "Don't Attack Pledge" is aiming to raise awareness & money around bullying & the mental health issues that come with it.
The boys have decided they want to use their voice for something good & have given themselves a 3 week period to raise as much money as possible for Youthline!
You can help by donating HERE!
It all kicked off when one of their listeners rang up to say his son was getting bullied about getting a mullet at school. After the release of "The Mullet Anthem", the bullying stopped & he started to feel more confident about himself, this lead to the boys starting this campaign.
The boys dedicated their shows to raising funds for Youthline and had special guests including Mike King, Principals, Kings, Youthline Mentors, the CEO of Youthline & plenty more.
FLAVA & the boys dedicated a whole day from 6am-6pm on August 2 to raise funds for Youthline. 
If you want to support and donate to the Don't Attack Pledge, click here!
#DONTATTACKPARTYINTHEBACK
Where to find help and support: