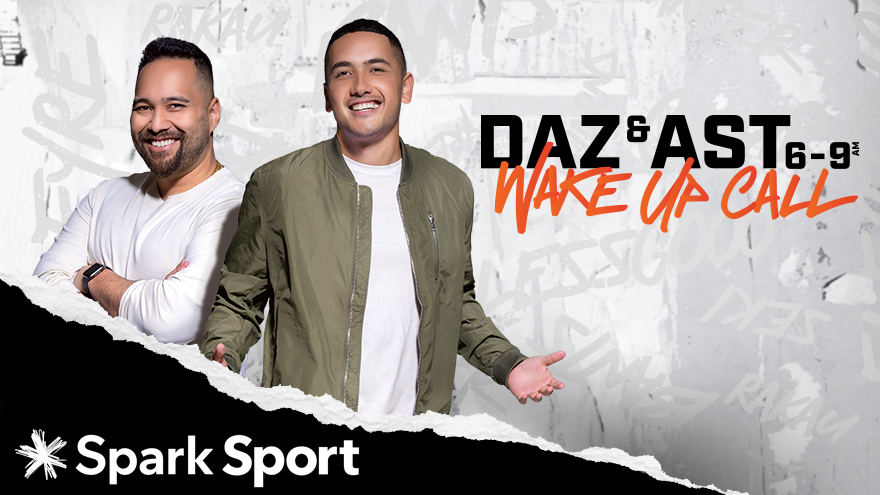 The Wake Up Call is powered by Spark Sport - While the world's live sport is paused, Spark Sport is bringing back some of the best sporting moments, free until end of May!
Relive some of the Blackcaps and White Ferns finest moments on home soil and catch never-seen-before interviews with the stars of New Zealand cricket on Spark Sport. Watch Premier League classic matches, New Zealand cricket legendary moments, historic NFL Superbowls, 2019 Rugby World Cup matches and more, free on Spark Sport until end of May!
Check out full details HERE and keep The Wake Up Call loud weekday mornings – Spark Sport is giving you the chance to win $100 cold hard cash just by testing your sports trivia knowledge! 
Wanna get in touch with Daz and Ast?!
Call: 0800-4-FLAVA
Text: 8200
Email: [email protected]
Twitter: @flavaradio
Instagram: @flavaradio
Check out Daz & Ast in their hilarious shows on watchme.co.nz
Daz & Ast Facebook: Daz & Ast on Flava
Daz & Ast Instagram: dazandast