The Drive Home With Athena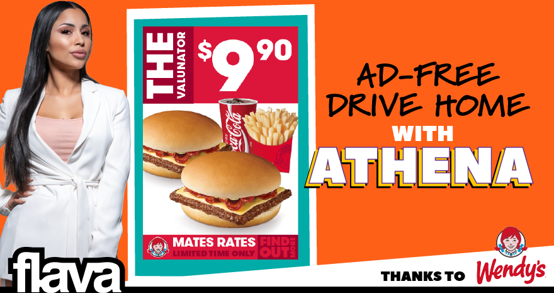 3PM - 7PM WEEKDAY AFTERNOONS
I'm still the same girl with multiple personalities, keeping it real, confronting real-world issues, and dropping all of your favourite old school classics from back in the day.
Keep Flava loud on your drive home with non-stop old school jams all afternoon from Athena 🙌
From 4-6:30pm we are AD-FREE thanks to Wendy's new Korean BBQ range, with smoky bacon, Korean BBQ sauce and pickled red onion. It's to dance for.
The Warriors Takeover - cheers to Wendy's Korean BBQ Range
This week we had Chad Townsend on the phone, check out his playlist below:
Eminem - Sing For The Moment
2Pac - Thugz Mansion
50 Cent - In Da Club