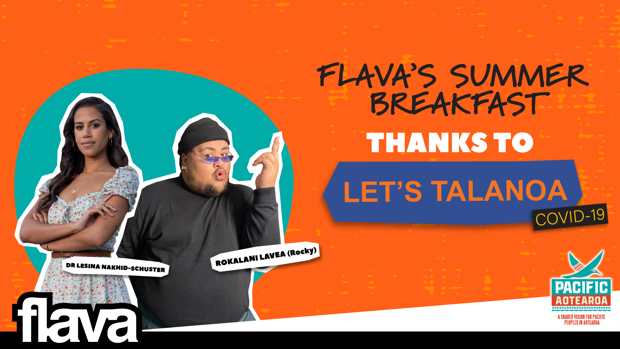 8AM - 12PM WEEKDAY MORNINGS
Flava Summer Breakfast is brought to you by Pacific Aotearoa - Let's Talanoa.
Pacific Aotearoa brings you Let's Talanoa - a campaign that helps our youth navigate COVID-19 conversations with parents, family and peers. Over 12 episodes Dr Lesina Nakhid-Schuster and Rokalani (Rocky) Lavea answer questions and have conversations about Covid-19, covering everything from vaccinations to finding trusted health information and more.
They also have some very special guests joining them along the way. It's about creating a safe space for non-judgemental talanoa about COVID-19. Because it's OK to ask questions and have the important conversations.