Flava Breakfast with Stace, Mike & Anika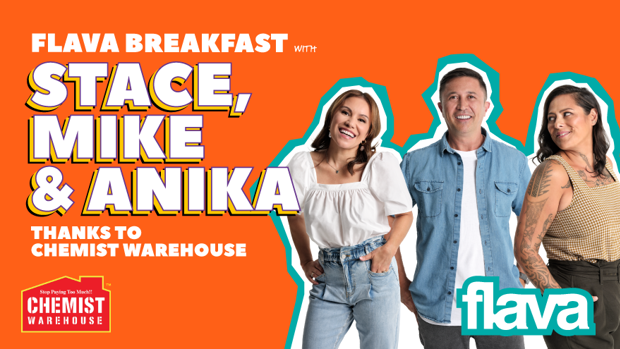 6AM - 10AM WEEKDAY MORNINGS
Welcome Stace Morrison, Mike Puru and Anika Moa to the Flava whānau - non-stop Old School Hip-Hop & RnB AND a new breakfast show for 2022!
Flava's having something new for breakfast - join them weekday mornings from 6am for chat, laughs and all your fave OG jams.

Missed a show? Bless your taringa by catching up every weekday with our podcast! Have a listen below.