Suzy Cato Surprises SOL3 MIO In Studio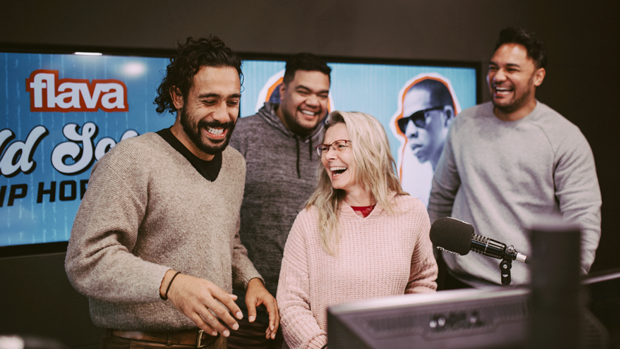 Suzy Cato surprised the SOL3 MIO boys in the studio this morning for their last day guest hosting Flava Breakfast!
It all started after they covered her classic 'See Ya See Ya Later' last week and Suzy saw it on Facebook... 👀

After successfully sliding into the DMs she turned up to give them the perfect send-off by joining them for a sing-a-long! Quite the dream come true.
A special thank you to Moses, Pene, and Amitai from SOL3 MIO for guest hosting Flava Breakfast for the last two weeks - they smashed it! If you want to see some of the other covers they did including Boyz II Men 'End Of The Road', K-Ci & JoJo's 'All My Life', and Nelly & Kelly's 'Dilemma' check it out on our TikTok!