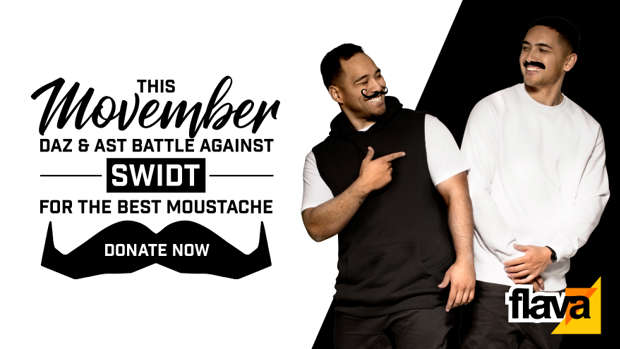 This Movember Flava's Daz and Ast are teaming up with the boys from SWIDT for a mighty battle of the moustaches. The guys are going to Mo through the month of November to see who can grow the mightiest of moustaches.
They aim to raise $5k during the course of the month with money going towards groundbreaking research to prostate cancer, testicular cancer, mental health, and suicide prevention.
It's a good cause, right? And if that isn't enough to sway you... a bunch of people who donate can win a chance to go along to an exclusive showcase with SWIDT up at the record labels headquarters! BOOM! 
To kick off the month check out the video below when Daz, Ast, and SWIDT headed to Alan's Barber Shop to get fresh faces and cuts ready for the challenge.