Publish Date

Sunday, 16 June 2019, 3:08PM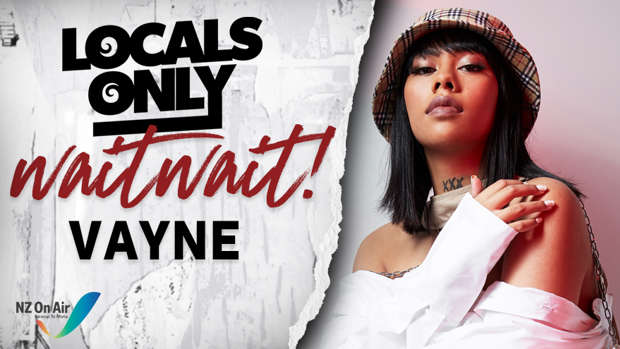 While heading up to a rap concert in September 2017 Vayne found out the show had been cancelled and instead of heading back to Hamilton she decided it was time to make the streets of Auckland her new home. Today, Vayne releases her first official single waitwait! (produced by Saya), along with video directed by Connor Pritchard.
She began collaborating with local artists and producers – creating the likes of waitwait! and the raw, self-produced YUCK - uploading them to SoundCloud, where the 2 demos have now amassed over 50K plays.
Her vivid lyrics flow melodically over beats sourced from internet producers, or (in the case YUCK) created from scratch. The DIY approach to her music feeds into Vayne's visuals as well as her live show – appearing on bills with other up and coming artists, creating an underground scene of their own. 
More new music to follow later this month.