Publish Date

Sunday, 16 June 2019, 11:18AM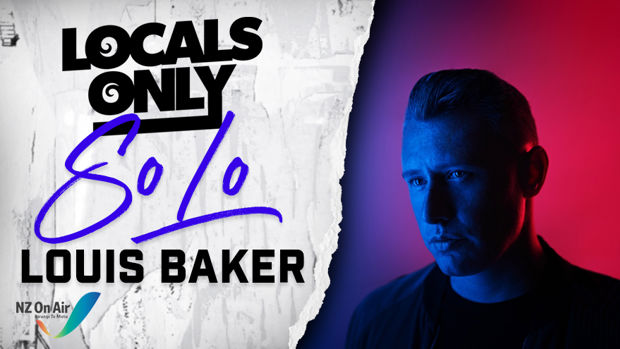 LOUIS BAKER REVEALS 'SO LO'
NEW SINGLE FROM DEBUT ALBUM, OPEN
TOURING NEW ZEALAND THIS AUGUST
Just a few weeks ahead of sharing his debut album Open with the world, Louis Baker reveals a groove-heavy number off the nine track offering titled 'So Lo'. Exploring the art of communication and disconnect in interpersonal relationships, Baker lends his signature rich vocals to the mix, riding a wave of organic old 'soul' flavour. Feeling 'so low' and 'solo' - to be solitary - Baker plays on themes of vulnerability and openness that weave their way into the album's tapestry. Lending her vocal sweetness to the conversation, fellow kiwi artist Gee Clifford provides a fem flavour to the sultry track.
'So Lo' was co-written with Australian musicians Lanks and Plutonic Lab in Sydney, and later recorded and produced in collaboration with Grammy-nominated Engineer and Producer Steve Rusch (Kendrick Lamar, Solange, Raphael Saadiq) at his home studio in Los Angeles. Vintage studio instruments and microphones used in the track's production bring out undeniable warmth, presence and vibrancy to match Baker's grounded, velveteen vocals.
In speaking about the inspiration behind the new track, Baker shares: "Sometimes we feel shut out in a relationship. It's like you both take a back step because the communication isn't there, and you just seem to frustrate one another. I think finding the words to convey what you really feel to the other person isn't always easy, so you close off, and don't get it off your chest."
Baker's long-awaited full length album Open will be released on June 21st, supported by a nationwide New Zealand tour in August, covering 3 city centres, as well as select UK dates. The exclusive London pre-release show is SOLD OUT.
LOUIS BAKER, OPEN ALBUM RELEASE TOUR DATES:
Thursday 8 August - Blue Smoke, Christchurch
Friday 9 August - Tuning Fork, Auckland
Saturday 10 August - San Fran, Wellington
UK SHOWS:
Sunday 2 June - All My People Festival, Buckinghamshire (UK)
Monday 17 June - Servant Jazz Quarters, London (exclusive album preview show)
Ticketing and more details available at louisbaker.co.nz
An album formulated around letting go of the past, accepting the present and feeling open to the future, this feeling threads itself around the project from beginning to end, hence the record's suitable title, Open. Coming to life in studios across London, Los Angeles, and Sydney, to his humble home studio setup in Pōneke/Wellington, New Zealand, Open has seen the world and taken it in. The record was created with the input of friends and familiar faces from around the world, including Steve Rusch (Kendrick Lamar, Solange, Raphael Saadiq), Brad Ellis (Jorja Smith, James Arthur, Wilkinson), Jordan Rakei (Tom Misch, Disclosure) who co-produced the title track with Louis, multi-platinum selling songwriter Lindy Robbins (Andra Day, Chromeo), Josh Fountain (Bene, LEISURE, MAALA), and Laura Bettinson (FEMME).
Over the last 5 years, the world has watched in growing appreciation of the young singer-songwriter as he released a prolific volume of singles, which included 'Rainbow' (over 5 million streams on Spotify), 'Fade', 'Gave It All Away' (premiered on MTV), 'Addict', and APRA AMCOS Silver Scroll-nominated 'Black Crow'.
OPEN BY LOUIS BAKER
OUT JUNE 21, 2019 INDEPENDENTLY VIA DITTO MUSIC REST OF THE WORLD / OUT JULY 17, 2019 ON EXCLUSIVE LICENSE TO P-VINE RECORDS IN JAPAN
Louis Baker performed his single 'The People' LIVE on Flava's Turnt Up 20. Check out his performance below!
PRE-ORDER ALBUM HERE:
http://ditto.fm/louisbakeropen
Follow Louis Baker online
Facebook | Instagram | Twitter | Website | Spotify | Apple | YouTube | Soundcloud