JaLeace - Love For The Mic EP
Publish Date

Tuesday, 6 August 2019, 7:39AM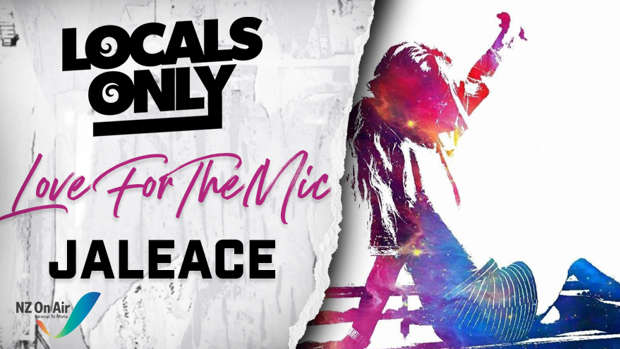 A love for writing songs, a love for performing and a love for the mic is propelling JaLeace Ormsby towards a promising career in the music industry.
The 27-year-old from Paeroa is a step closer to emulating her musical influencers, Maisey Rika, Ladi6, Six60 and Laren Hill, after signing with Auckland label Waatea Music this year.
JaLeace has not long finished recording her first single, ​Friday ​ , under the guidance of RnB/Hip Hop beat-maker, C-Traxx.
The song was recorded in a studio in Paeroa and was released during NZ Music Month in May. It was the precursor for her debut EP, "Love for the mic", released in July.
"This EP album is about how passionate I am with music, songwriting and singing," JaLeace says.
"Love for the mic represents the vision I have for my journey as a new, up and coming RnB, Soul, Hip-Hop artist. I want to use my talent as a singer and songwriter, to inspire others  to follow their dreams and achieve their goals in life. Hopefully my songs will resonate with people and encourage them to explore their own talents."
 The EP was launched in Wellington recently. It has five songs, including the debut single, ​Friday (featuring C-Traxx); ​Chill Out, Get A Life, Freedom ​ and ​On My Own ​ .
 "These are all original songs which I enjoyed writing, I hope the music and lyrics inspire people in their own special way."
JaLeace is originally from Wainuiomata near Wellington. After her family moved to Paeroa, she attended Hauraki Plains College with her twin sister, ​Jenaea.
JaLeace studied music while at college and enjoyed being involved in stage performances for the school's HPC Records.
She also enjoyed singing with Jenaea and the two still take any chance to perform together. Wherever there is a karaoke competition, the sisters are there ready to sing.
"Jenaea is a huge supporter of my music. I enjoy jamming and writing songs with her."
JaLeace has performed for local events before but recording an EP was a new experience, signalling a more serious foray into the music industry.
 "I​ learned a lot of things during my time recording in the studio, such as singing vocals, techniques to fine tune the sound and other ways to produce music.
"C-Traxx is awesome. He's great to work with and we both have good communication skills which makes it a lot easier when we're working in the studio and recording together. 
"I found that it's good to have a strong connection with your music producer, someone you can work with and that knows a lot more about the music industry.
"It results in a much better music album."
JaLeace said she loved performing live but had a new-found passion for recording and refining her songs in the studio.
That passion was realised when her new EP, "Love for the mic" was released alongside a new collection of songs recorded by X-Factor finalist Maaka Fiso and Riqi Harawira who are also signed with Waatea Music.
"We had a double EP album release in Wellington at Te Auaha on July 24 with Maaka, who is an awesome artist. We performed live and celebrated the launch with friends.
"It felt like it was the start of a new beginning for me."
JaLeace had earlier thought about entering one of the reality television music competitions to further her musical career. But an introduction via a friend to Waatea Music changed the direction of her career.
"I had a meeting with Waatea Music Exec and they challenged me to write two original songs and perform them within a week.
"Now here I am with my first EP just released!"