Publish Date

Tuesday, 23 April 2019, 12:05PM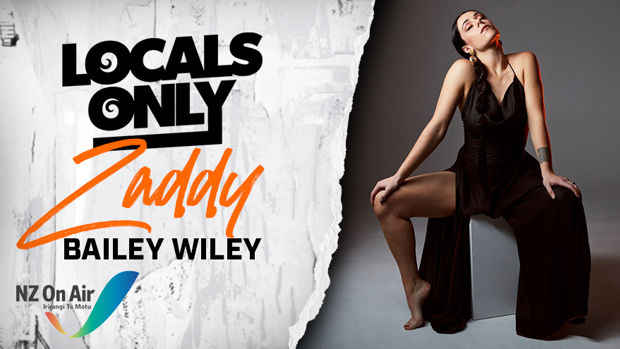 Golden-voiced Bailey Wiley follows the success of last year's stunning 'Sugar' ft Melodownz with 'Zaddy', the flirtatious second offering from her forthcoming self-titled EP, out on 17 May with A Label Called Success.
The success of 'Sugar' ushered in a new era for Bailey Wiley, receiving airplay across both commercial and alternative radio.
'Zaddy' is another reflection of Bailey's experiences in love and life, accompanied a striking video that combines illustration and animation. The track details the battle of the sexes at the start of a relationship, playing on the things that are usually left unsaid.
"'Zaddy' is an expression of the battle; a tug of war, a power struggle" Bailey says. "It's about finding a balance, then flipping it on its head. Why? Because you can. Because you want to."
"The lyrics in this song are so forth-coming, but the video delivers a notion of discovery and reflection. When you put the track and the video together, that's when the magic happens."
"The intro is an intriguing open door as the beat is revealed, while the rhythm encourages you to sink into the pocket of the song and take a back seat."
Harbouring the elements that speak true to Bailey Wiley's song writing, the track's rhythmic delivery accompanied by a unique harmony and backing vocals is a levelled up version of the artist her fans know and love. Bailey's play on words makes 'Zaddy' addictive to listen to.
"I've been lucky enough to record the EP at Red Bull Music Studios Auckland, and to work with some musical heroes of mine - Josh Fountain, Tom Scott, High Hoops, Smokey and Eno just to name a few. To get here, I needed to expand my horizons, step out of my comfort zone and share my creative with some fresh ears."
"This is my first self-titled project. And it's the first time I've felt like I've created a pure reflection of myself. I've been able to complete what I believe is my best work so far and I can't wait to share it with you."
'Zaddy' is out today via all streaming platforms. Bailey Wiley will be released by A Label Called Success on 21 May. Listen now.