The world just witnessed a cheater getting caught on BK's Instagram
Publish Date

Sunday, 12 February 2017, 11:01AM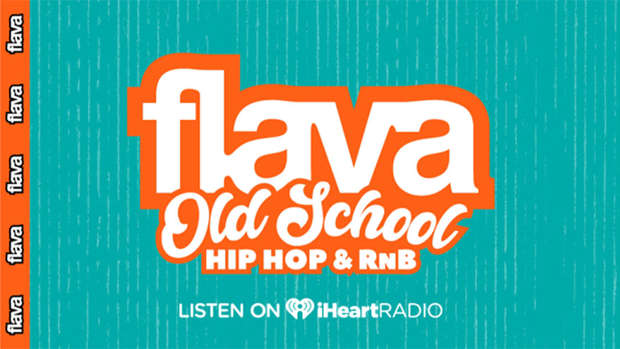 Ohhhhh this is good! This is revenge dish best served chargrilled and the best part of this, the whole were witness to this cheater caught on the Instagram on one of the biggest food chains in the world, Burger King!
Jordan Von Smith posted a comment on BK's Instagram, complaining about the wait time he and his girlfriend had to endure to wait for Whoppers, which he said were worth waiting for upon receiving them. The only problem with this is that his actual girlfriend commented on his post, struggling to remember when they went to BK that night and reminding him that she's doesn't even like their food.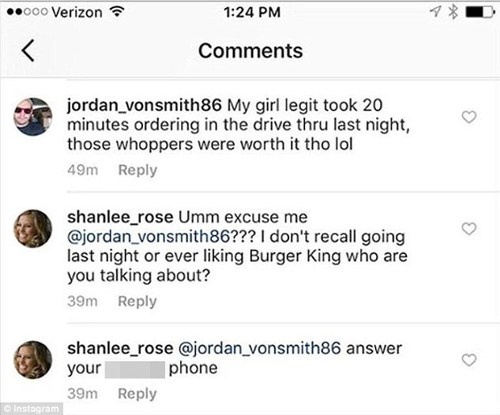 "@Shanlee_rose You need to chill out, I was with @Kitcass01 and we were just catching up". The suspected cheater then tried to cover his tracks by bringing in his "girl", who was apparently just a friend he was catching up with, into the mix: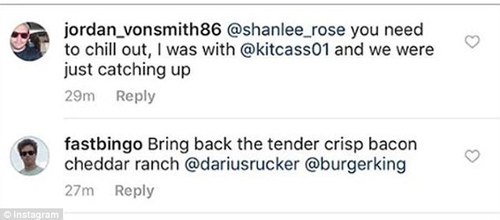 What followed was a s***storm that neither BK, the cheater, his actual girlfriend or any involved could see coming!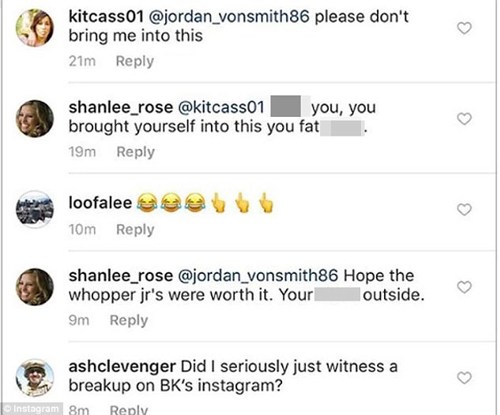 Note to all playing the game, stop it! And if you are playing, please make it public so that we are entailed to this gold!