Variety Bali Cycle Challenge 2019 with Daz & Ast
Publish Date

Wednesday, 23 January 2019, 7:33PM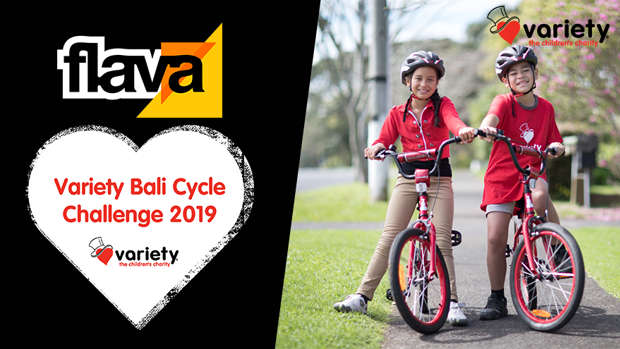 Looking for a new challenge? Join us on the Variety Bali Cycle Challenge and cycle your way through Bali for a cause close to home. We're out to raise money to fund bikes for Kiwi kids at home who wouldn't otherwise have the chance to own one. Secure your place at worldexpeditions.co.nz
The Variety Bali Cycle Challenge will include daily cycling exploring the island (close to 250km will be covered by bike in total) as well as river rafting, a cooking class, trekking and more. The 11-day trip departs 01 May and costs from $4,190 per person, with many inclusions such as accommodation, many meals, drinks and snacks while cycling, selected sightseeing tickets and more. Included in the trip cost is a $600 donation to Variety's Bikes for Kids programme.
Daz & Ast have jumped on-board this great cause because they want to make a difference and share their love to ride with disadvantaged Kiwi kids. Inspired by the work that Variety - the Children's Charity do, the boys want to raise money for their Bikes for Kids Programme.
Please help us provide brand new bikes and helmets to children in need by giving whatever you can by clicking the 'Give Now' button.
Each $250 we raise will provide a brand new bike and helmet to a disadvantaged Kiwi kid! The more people that donate, the more bikes we can provide, so please help spread the word by sharing my page with your friends and family.
Thank you in advance for your generosity, it means a lot, and together we can give disadvantaged Kiwi kids the childhood they deserve!