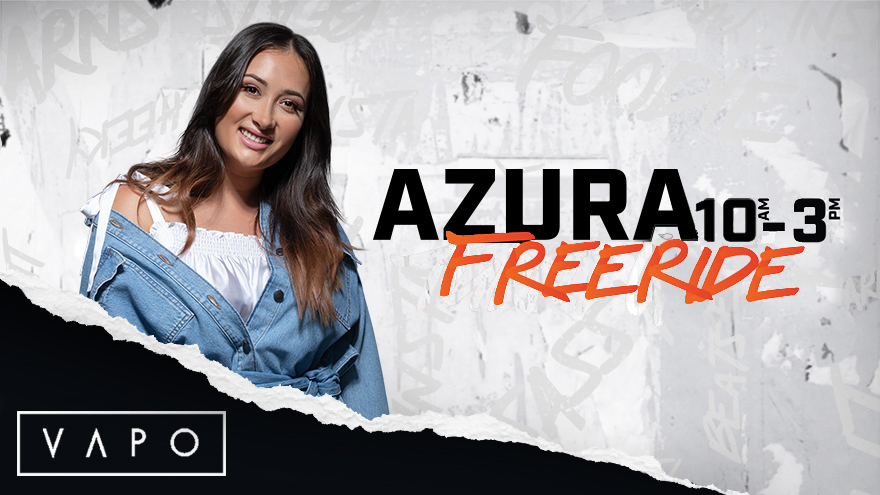 Tune into Flava's Freeride with 50 minutes non-stop music every hour. 
With all the best beats that move you, this is definitely the show to get you through your day.
It's hosted by our girl Azura. She's a foodie with no funds that you can count on for straight up advice.
Flava Freeride brought to you by Vapo Haiz. Vapo are NZ's premium vaping company with 8 and soon to be 10 super stylish retail stores, over 800 stockists around the country and home of the HAIZ Pod Kit.
Make the switch today.
Wanna get in touch with Azura?!
Call: 0800-4-FLAVA
Text: 8200
Twitter: @flavaradio
Instagram: @flavaradio
Azura on Instagram: @azura_jade