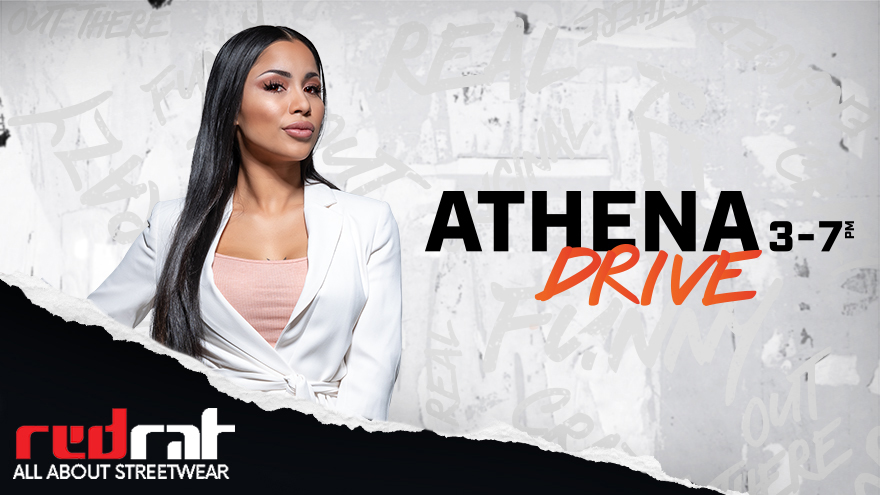 She's a pocket rocket with multiple personalities! It's FLAVA Drive with Athena Angelou.
Athena's got her ears to the street, delivering the latest Hip Hop & RnB beats, with up to the minute entertainment news and plenty of laughs!
---
 Flava has teamed up with Red Rat to celebrate the heroes in your hood. The people in your community doing great things to help others!
We've got $200 Red Rat Vouchers to giveaway this week – someone deserving in your neighbourhood could be shopping online at Red Rat for new Winter fashions…. Footwear, jackets, hoodies – whatever.
Nominate someone now and you're also in the draw to win a $50 voucher!
And if you're shopping online duration lockdown don't forget to check-out Redrat.co.nz
Flava Drive brought to you by Red Rat. Stocking your favourite branded streetwear. 14 stores nationwide and online here!
Red Rat. All about streetwear.
Wanna get in touch with Athena?!
Call: 0800-4-FLAVA
Text: 8200
Twitter: @flavaradio

Instagram: @flavaradio
Athena on Instagram: @athenaangelou