CHRISTCHURCH: UCSA Orientation 2019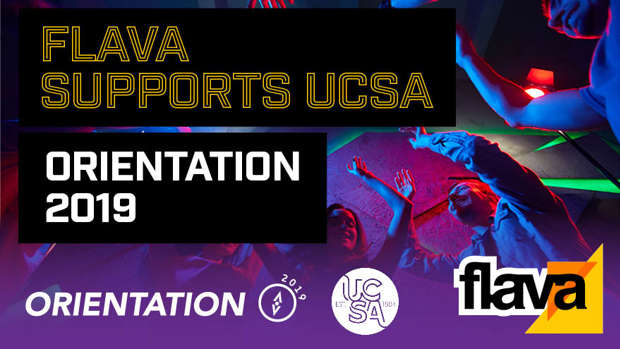 Flava Christchurch is stoked to team up with UCSA for their 2019 Orientation Week! It's all kicking off February 11th! See a list of some key events below and be on the lookout for our Flava Unit around Campus, for your chance to score FREE stuff!
International Welcome Monday - 11th Feb C Block Lawn 12 pm lunchtime
Are you new to UC? First time living in New Zealand? Not a problem, we've got you covered! Come down to our International Welcome Lunch, tuck into some free food, meet new people & grab a welcome pack. Come and ask any questions you may have (we'll do our absolute best to answer them) and best of all, come meet us! The UCSA welcomes you with open arms and we are here to help navigate your way around Uni and assist with making your new lifestyle in Christchurch much easier and one to remember!
Kia Ora Bro - Tuesday 12th Feb C Block Lawn 6 pm
Join us for Kia-ora Bro on the C Block lawn! Be inspired by traditional storytelling, ceremonial dance and basket weaving, while sampling some traditional Kiwi kai. Learn about Maori and Pacific arts & crafts, then grab a beanbag, sit back and watch iconic kiwi film 'Boy' outdoors under the stars!