Win the Ultimate League Weekend in Sydney with Flava's Vodafone Warriors Hunt!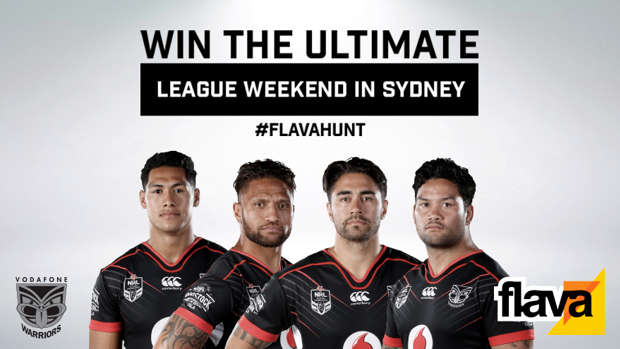 Flava's Vodafone Warrior Hunt is on!! Starting Monday 17th July the Flava team will be out and about in your region with a Life Sized Vodafone Warrior.
Find it, grab a selfie with the Vodafone Warrior cut out and upload your photo to Facebook with the hashtag #FlavaHunt.
Make sure you keep it locked to Flava to hear the clues for where the team are!
It's on for 3 weeks and each week we'll pick a lucky winner to be flown to Auckland for a chance to win the ultimate league weekend in Sydney at halftime of the Vodafone Warriors vs The Raiders.
On Saturday, Sunday and Monday the Vodafone Warrior will be placed somewhere in your region, could be your office, could be your local café, you'll find the address for the Vodafone Warrior right here at Flava.co.nz.