Taranaki's Explosion: Rapira's Final Round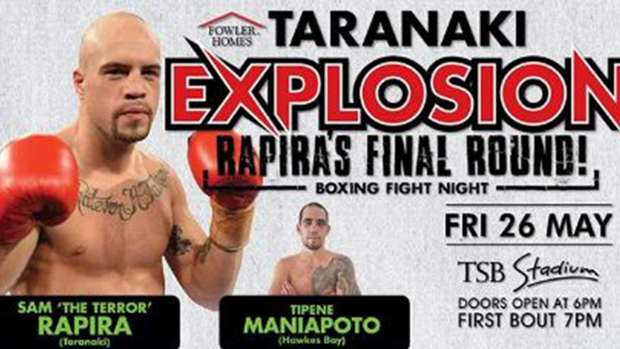 Taranaki's very own Sam "the Terror" Rapira is back in the Ring for his Final Round at the Taranaki Explosion Fight Night at the TSB Stadium on Friday 26th May.
This will mark his final pro fight & will be a night filled with intense boxing action.
We are promised that you will experience intense boxing action with explosive match ups. This is where intense competition meets great entertainment, it's an event not be missed!
The card has everything from big heavy hitting heavyweights, female matches (including Taranaki's first ever professional female boxing bout) and some really well-matched bouts.
Tickets are just $30 so book now HERE or at TSB Showplace.
Flavas stoked to support such an awesome event here in the Naki and love top quality boxing so we're keen to send you along for FREE! Register below to win tickets for you and a mate and keep Flava 106.0 loud for more chances to win tickets!
The Fowler Homes Taranaki Explosion Fight Night showcasing Sam Rapira for his final round, check out more details about the event HERE 
Sam would love your support for his final round in the ring and we're sure you're bound to know someone to cheer on in the ring!