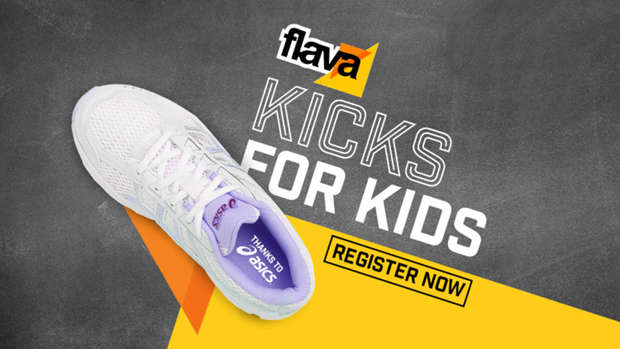 Thanks to Asics New Zealand we are giving you the chance to win new Asics kicks for the whole class! You, your classmates – and even your teacher!
The class with the most votes wins – So get Mum, Dad and all your whanau and friends involved and make sure the whole class is on-board!
This time 2 classes will win – one from the North Island, one from the South!
FLAVA's Kicks For Kids – New Asics Kicks for the whole class!
A massive thank you to Asics New Zealand for partnering with Flava to get kids in new kicks and keep our future generation warm and dry this winter.

Instagram - @asicsnz
Vote for your class below by filling in the details to win and keep The Wake Up Call with Sela, Pua & Tarsh loud weekday mornings 6:00am – 10:00am to keep up to date with how your class is doing and find out who wins!