AIR RNB SONs OF ZION IN HAWAII
Publish Date

Saturday, 5 May 2018, 11:50AM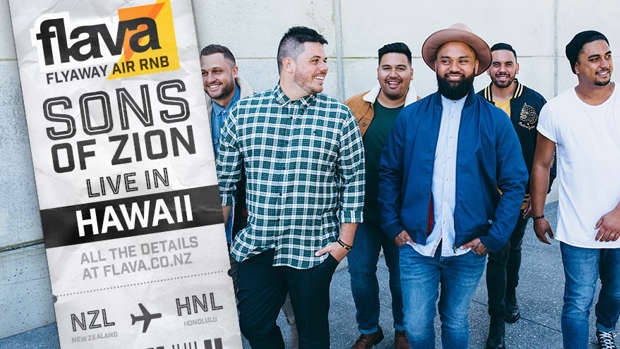 Flava Air RnB is back and to celebrate NZ Music Month 2018 we're sending you to Hawaii to see Sons Of Zion Live!
A trip for two to Hawaii including flights, accommodation and tickets to see the boys play live, you'll get side of stage for their performance, a VIP Meet-N-Greet and $500 spending money.
Listen for the Air RnB Boarding Call daily between 6:00am – 9:00pm
The first caller through on 0800-4-FLAVA scores an official boarding pass and qualifies to win!