Air RnB - See Future Live In Houston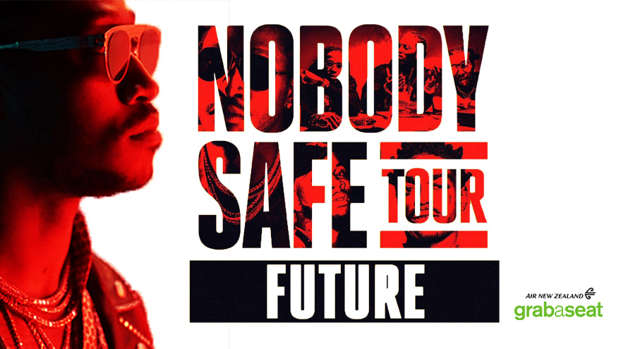 Air RnB is here! Flava & Air New Zealand Grab-A-Seat are sending you to see FUTURE live in HOUSTON!
Win flights, accommodation, spending money and tickets to see the Nobody Safe Tour with MIGOS, TORY LANEZ and KODAK BLACK!
Listen to Flava for your official boarding call – it could play anytime, when it does call us on 0800-4-FLAVA the first caller through will score a boarding pass and get officially registered to win!
Plus everyone who scores a seat also scores the two new releases from Future – FUTURE & HNDRXX on digital download for free!
Flava's Air RnB – Future Live In Houston
Thanks to Air New Zealand Grabaseat, Loads of deals to loads of destinations.
Unfortunately, you don't have loads of time before they're gone…
Grab their App, grab the deal.