Publish Date

Thursday, 1 March 2018, 9:22AM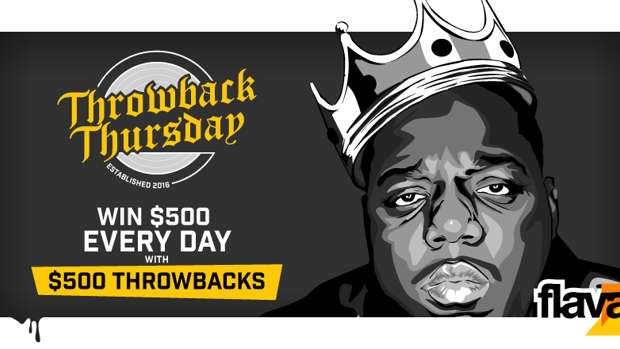 YOUR FAVOURITE OLD SCHOOL JAMS FROM BACK IN THE DAY… ARE GETTING YOU PAID!
Listen every day 6am – 6pm for Flava's $500 Throwbacks!
We'll tell you the throwback to listen for – all you have to do is… Call us on 0800-4-FLAVA – if you're the first caller through. You win $500!
Simple!
The entire month of March on Flava is dedicated to the Old School!
Keep Flava loud for our Throwback Thursday Top 100's,
Our Throwback Thursday Party with Dj Manchoo,
And of course, more chances to win more money!