WATCH: Why Stan Walker had to scull a WHOLE bottle of wine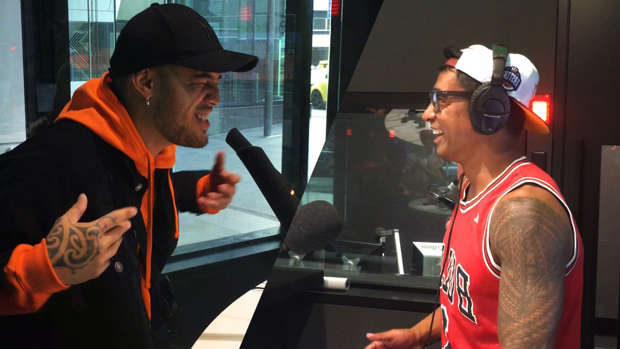 This story is truly a confusing one, because who HONESTLY tells Stan Walker to stop singing??
Stan caught up with Pua and Astley this morning on The Wake Up Call and he shared a story of when he was told to scull a whole wine. While working with some big wigs in LA for his latest song Messages he mentions that the producers were telling him to stop singing, "brroooo, you gotta stop singing bro!".
At which point he says "come in here! you see this bottle of wine, I want you to scull it!!!!"
He later reveals that it was fun and he loved the feeling it gave him!