Publish Date

Monday, 11 September 2017, 6:15PM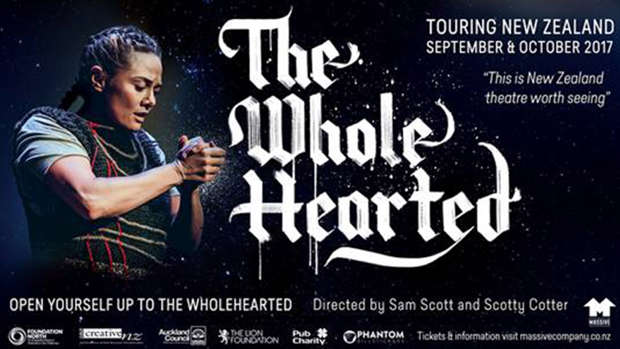 Massive Company is taking its beautiful 2016 show, The Wholehearted, on a national tour in September and October.
 The Wholehearted will embark on a 6+ stop tour of the country, including Whangarei, Hamilton, Wellington, Christchurch, Dunedin, Hawke's Bay and Auckland
An honest portrayal of the extreme power of love, The Wholehearted was developed through conversations with the local community, asking them to share their personal stories of affection and dedication.
The cast includes Bree Peters, Scotty Cotter, Kura Forrester, Pat Tafa, Denyce Su'a, Milo Cawthorne and Villa Lemanu.
The Wholehearted Tour Information
Auckland – Herald Theatre
Saturday 9 - Tuesday 12 September
Hamilton - Clarence St Theatre
Thursday 14 - Sunday 17 September
Wellington – Hannah Playhouse
Wednesday 20 - Sunday 23 September
Harcourts Hawke's Bay Arts Festival
Wednesday 27 September
Christchurch - Papa Hou
Tuesday 3 – Saturday 7 October
Dunedin - Fortune Theatre
Tuesday 10 to Friday 13 October