Manchoo's 12 Hour Marathon
Publish Date

Thursday, 14 September 2017, 1:21PM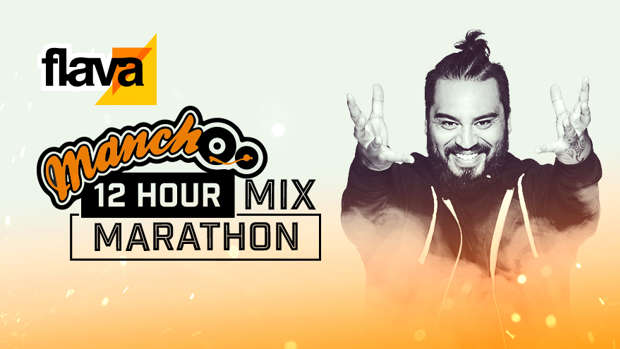 We asked...You answered!
1 hour wasn't enough for you Flava fam, 2 hours wasn't gonna cut the mustard either SO strap in, grab a pillow and a blanket, get comfy cos' Manchoo is going live in the mix for 12 HOURS!
We spoke to the boss and he's given us the thumbs up SO September 25th we're going live with "Manchoo's 12-hour marathon"! And the news just gets better and better! We're gonna have prizes to spoil you with!
Save the date, because we're all go Flava fam!